How To Spot Early Warning Signs Of Termites On Your Raleigh, NC Property
2/15/2021
This might be distressing to read, but you're not free of pests just because you don't see any around your Raleigh, NC home or business. Many insects and creatures have the ability to come into your space and flourish without you realizing it. Unfortunately, the only evidence you'll have of a creepy pest presence is wreckage. Termites totally fit this description.
Termites are small wood-eating insects that can completely ruin a building. A combined $5 billion in deterrence and prevention costs are racked up in America each year. Insurance companies often don't help to reduce this amount. With this in mind, it's wise to be familiar with the primary indications of a termite invasion. Learn what they are and find out how Arrest A Pest Exterminators can be of assistance.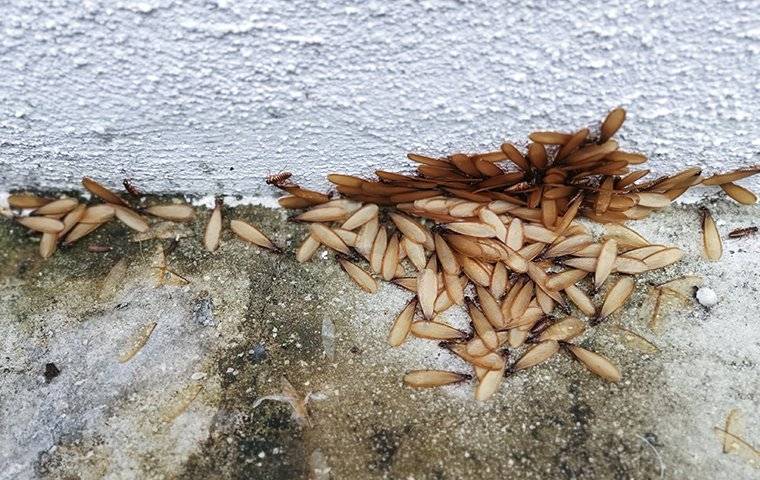 What Are Termite Infestation Signs? What Are the Risks?
Workers, soldiers, and swarmers are what termite colonies consist of. There are multiple subspecies and they vary in size and color. However, workers in the region are frequently 0.12 of an inch long and grayish white or white. They are the core and do the most shredding of wood. Soldiers, which can be yellow-brown, shield them with their gigantic mandibles. They also have rectangular heads. Swarmers keep groups alive, as they are responsible for reproduction. The ½ of an inch-long bug is yellow, black, or brown. When it's time, they'll leave the nest to mate and start anew. You may see them near lamps and windows because they are drawn to light. If you do, there is an infestation. Further signs are:
Discovering the discarded, translucent wings of swarmers
Coming across quantities of fecal frass close to the maze patterns, mud tubes, and holes of termites
Having walls that sound hollow
Hearing soft noises from behind walls
Seeing that paint is peeling, bubbling, and looking frothy
Observing that drywall is withering and discolored
Tiles disengaging
Floorboards that creak and give way
Doors and window frames that are tight-fitting
Though termites destroy elements of nature, the environment relies on it. When these bugs break decomposing wood down, it leads to the soil being restored with appropriate nutrients. Trees and plants will then be able to sustain themselves properly. Termites are of no use to home and business owners. Many will have to deal with possible relocations, monetary losses, and maybe even medical bills. Bases and walls will not withstand the activities of these pests. Structures could collapse and cause injury. Additionally, some people might experience related allergic reactions. There's no potential for disease transmission.
Is There a Way to Prevent Termites?
Considering how fast termites wreak havoc, you must be proactive about preventative termite measures. Standard methods focus on exterior and building maintenance such as:
Removing or refurbishing rotten or deteriorated wood.
Fixing moisture dysfunctions and leaks right away; particularly those affecting the wood.
Patching up gaps in utility lines, caulk, and foundations.
Making sure you place screens on exterior doors.
Flushing out gutters and vents on a routine basis.
Keeping plants and woodpiles at least two feet from the property.
Never letting free wood, such as lumber panels, touch soil.
Trimming grass and greenery regularly.
Having annual inspections by Arrest A Pest Exterminators.
How Will Arrest A Pest Exterminators Handle Termites?
Commercial products for termites will only solve the issue on the surface, and temporarily at that. We at Arrest A Pest Exterminators have tools and treatments to wipe out colonies you can't find in a retail shop. Our licensed and insured technicians will apply Termidor liquid protection, injections, and soil-based avenues. Bait and detector stations will also be employed. Whether you need us during the day, at night, or for an emergency, we'll be there! Call us today!