Pest Control Tailored To Your Goldsboro Business's Needs
As a business owner, you deal with maintenance issues on a regular basis. Regardless of the industry you work in, there are rules and regulations you need to follow to stay compliant and working at your business's full potential. When pests invade, they make it difficult to do any of those things. That's where Arrest A Pest Exterminators comes in.
We are experts in our field and have over 20 years of experience solving commercial pest problems. We take the time to understand your Goldsboro business's unique pest control needs before treating them and we are knowledgeable about the regulations that must be followed to perform pest control services in your industry. If your business is experiencing a pest infestation, don't try to take care of it yourself. Contact Arrest A Pest Exterminators.
Our Commercial Pest Control Solutions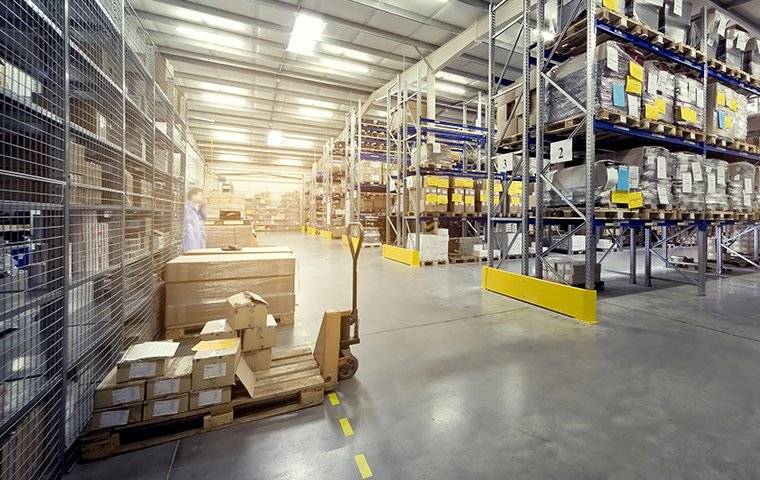 At Arrest A Pest Exterminators, we use Integrated Pest Management (IPM) methodology to solve your business's pest problems. This begins with an inspection to identify the specific pests that are causing problems in your facility, as well as identifying entry points, harborage areas, signs of pest activity, and conducive conditions.
We believe it's important to work with you to ensure we cover all the bases to fully eliminate your pest problems. As part of this effort, we'll leave a pest sighting log with you so that you can document any pest activity you see.
Our first service visit to your business includes both exterior and interior treatments. Outside, we'll knock down spider webs and wasps nests. We'll apply a liquid or granular treatment around the perimeter of your building. We'll also install rodent stations if necessary.
Inside, we'll work closely with you to develop a treatment plan that will work for your business. These treatments use IPM methodology and are fully customized to your business's unique pest control needs.
Follow-up services are available on a monthly basis. These regular services maintain your commercial facility's pest protection, enabling you to run your business without the worry of a pest infestation.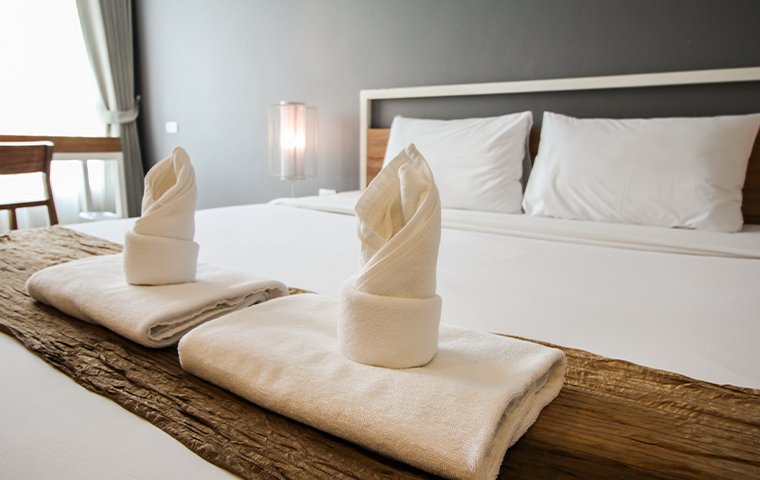 Apartments & Hotels
When a large number of people stay or live in the same building, pests can easily move from one section to another. Keep them out with help from Arrest A Pest Exterminators.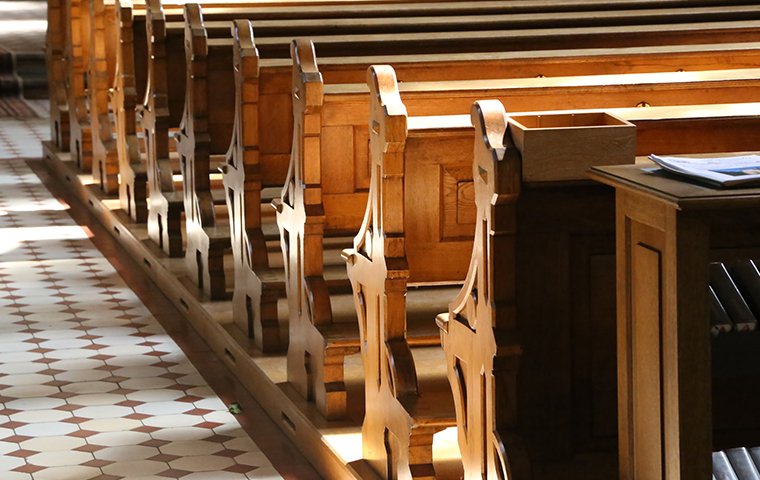 Churches
A pest infestation in your church can damage your building and scare your parishioners away. Keep your building in good condition with the services of Arrest A Pest Exterminators.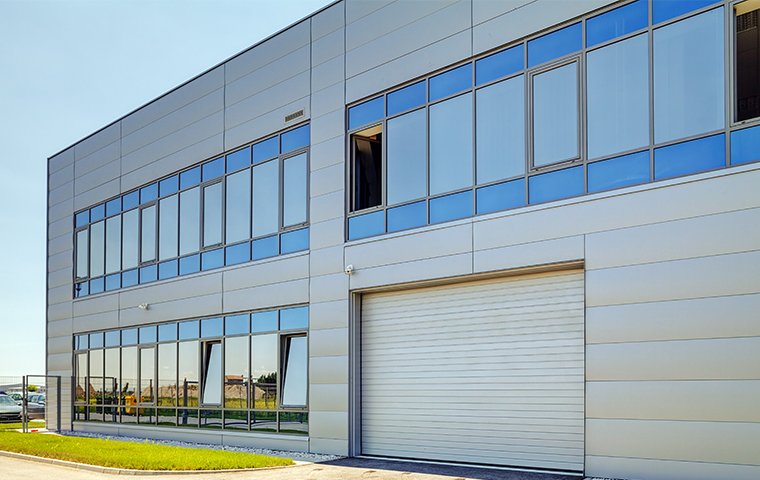 Industrial Buildings & Warehouses
Large facilities, like warehouses or industrial buildings, make it easy for pests to move in without notice. Preventing them protects your facility from damage. Let Arrest A Pest Exterminators help.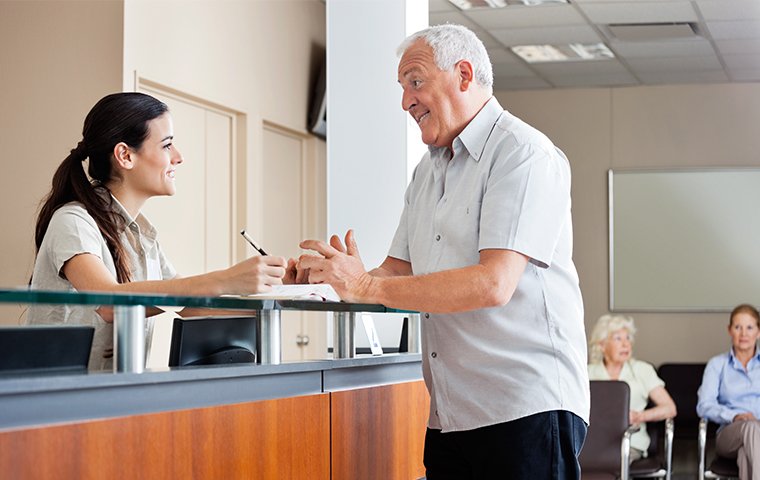 Medical Offices
Protecting your patients' health begins with providing a sanitary environment for them. Pests threaten that environment but Arrest A Pest Exterminators will keep pests out.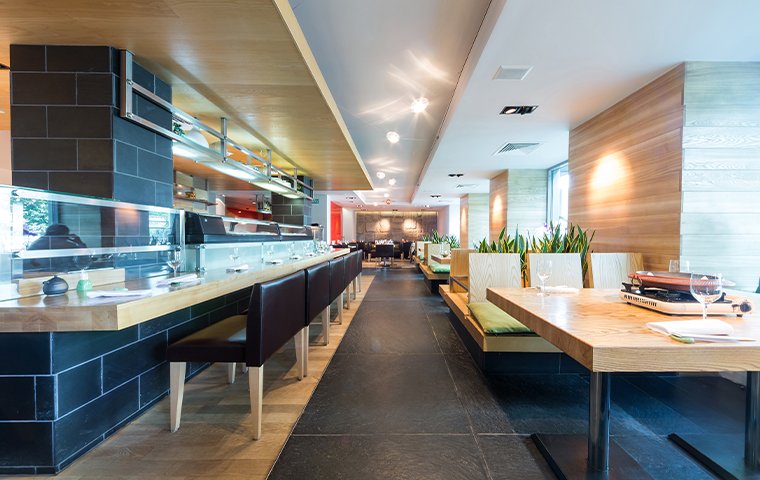 Restaurants
Keeping your restaurant pest-free is crucial to your success. Arrest A Pest Exterminators specializes in restaurant pest control and is AIB Certified.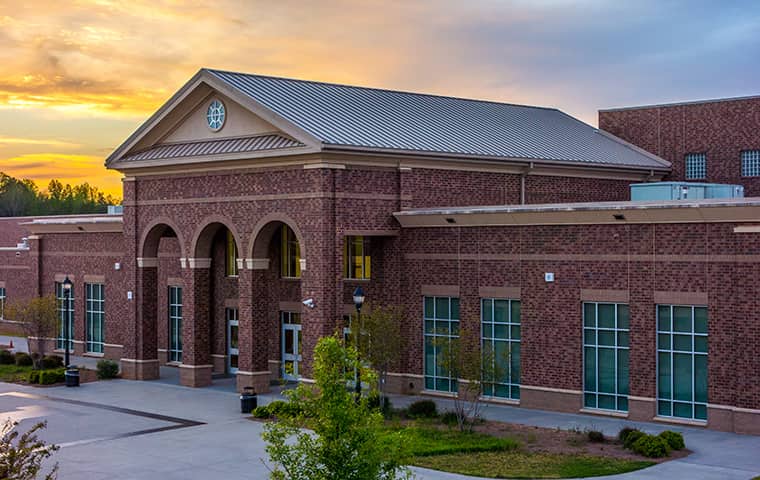 Schools & Universities
Educational facilities should be safe, healthy places where undistracted learning can take place. Arrest A Pest Exterminators will help keep distracting pests out of your school or university.
Reasons To Choose Us
You don't make decisions for your business lightly and the same care should go into who you choose to take care of your business's pest control problems. Arrest A Pest Exterminators:
Has over 20 years of experience in the pest control industry.
Is fully licensed and insured.
Is locally owned and operated.
Provides each of our customers with the care, respect, and attention to detail you need.
Is AIB certified.
Customizes our services to meet your business's individual needs.
Offers same-day services.
Uses Integrated Pest Management methodology.
Guarantees our services.
In addition to our general pest control services, we offer the following pest-specific solutions:
We're Here To Help Your Goldsboro Business
Protecting your business from problems can feel like a full-time job, but Arrest A Pest Exterminators is here to help make that job a little easier for you. We have decades of experience keeping businesses pest-free. We'll work with you to develop a pest management plan that protects your business from the harm of a pest infestation. To learn more about our services or to schedule an inspection, contact us today.
Request Your Free Quote Today
Complete the form below to schedule your free quote.