Professional Pest Control Services In Kenansville, NC
Kenansville, NC, is a charming and modern town with a population of under 1,000. Whether you're here for the museums or the wineries, it's a beautiful place to spend time. Unfortunately, pests like hanging out in Kenansville as well. All year long, our homes and businesses are vulnerable to experiencing a pest infestation, and that can be a real problem for your property and everyone inside of it. If you want to secure effective pest protection, look no further than Arrest A Pest Exterminators.

Since 2009, our team has been providing residential, commercial, military installations, and industrial pest extermination services to properties throughout Duplin County and the surrounding areas. Whatever kinds of pest pressure you're up against, you're not in it alone. We will work with you to come up with the right plan of action to tackle your pest problem. We also offer a 10% military discount, and a 20% discount for referring family and friends.
Home Pest Control In Kenansville, NC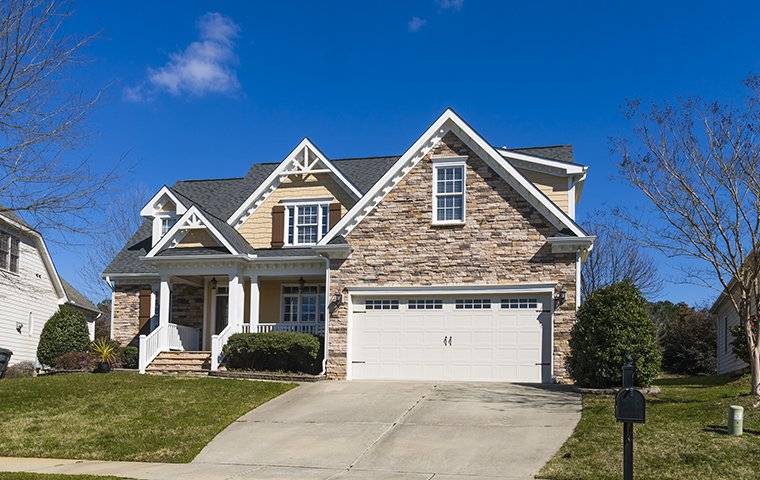 No matter what kind of home you own here in Kenansville, pest activity is a huge threat. These intruders love settling down in single-family homes, condos, apartment buildings, multi-family units, and many other kinds of properties. Wherever you live, it's important to protect your home from household infestation. Here at Arrest A Pest Exterminators, we protect local homeowners from all kinds of common area invaders, such as bed bugs, termites, ants, rodents, bees, spiders, roaches, flies, insects, bugs, and many others.

Our residential pest solutions take an ecological and cost-effective approach to managing pests around your Kenansville home. Whether you're looking for one-time service or ongoing, year-round pest protection, we're here to help. Our team specializes in liquid termite treatments and baited termite treatments, and we are fully staffed with expert bed bug exterminators to tackle your infestation from the inside out. We also provide evening hours and 24-hour emergency services for your comfort and peace of mind. Call today to get started.
Commercial Pest Control In Kenansville, NC
To guard Kenansville business against infestation, you've come to the right place. Arrest A Pest Exterminators has your back. We've serviced many different businesses, such as office buildings, food processing facilities, hotels, restaurants, schools, and hospitals. Some of our commercial services include:
Cockroach extermination.
Silverfish detection and elimination.
Flea treatments for carpets and backyards.
Rodent control and prevention.
Fire ant treatments and prevention.
Wasp and hornet nest removal.
Bed bug exterminating.
Termite control treatments.
We specialize in pest control for restaurants and dining establishments, and our exterminators are AIB (American Institute of Baking) certified. Whatever pest problem you're up against, we're eager to help. Contact us, and we'll set up your initial inspection as soon as possible.
What Smells Do Kenansville Mosquitoes Hate?
Mosquitoes pose a real threat to property owners in Kenansville. Not only do they bite and cause relentless itching, but they can also transmit a variety of vector-borne illnesses into their host's bloodstream. That means if you get bitten by an infected mosquito, you're exposed to serious conditions like malaria, Zika virus, and West Nile virus.

To be proactive in your efforts to control mosquitoes around your property, there are various scents that repel them. One of the most common mosquito-repelling scents is citronella, which people use as a candle or spray to keep mosquitoes away. Other mosquito-repelling scents include peppermint, basil, garlic, lemongrass, lavender, rosemary, and lemon eucalyptus.

These scents can drive out mosquitoes in the area and deter them from returning. While using smell to repel mosquitoes is a helpful approach, the truth is, only the pest professionals can give you the ongoing protection you deserve. Arrest A Pest Exterminators provides complete mosquito control and prevention solutions that local property owners can rely on. Reach out today for a detailed service quote.
All The Problems Winter Rodents Bring To Kenansville Homes
Like most of us, rodents like to find a warm place to spend the winter months. Not only are they looking for shelter and warmth, but they're still looking for food and water sources as well. Where better for these pests to go than your Kenansville home? Your home is susceptible to rodent infestation all year long, but especially in the cold winter season.

Rodent infestation is threatening in many ways, and it's important to be aware of the harm they can do. When rodents infest, they aren't alone. They often carry fleas and ticks around on their furry coats, bringing new pest species into your home. This exposes you to a new world of potential infestation. They also pose a huge threat to your health, traveling around in garbage dumps and sewer systems and picking up all kinds of harmful bacteria. When they infest your space, they contaminate the areas and expose you to a long list of serious illnesses and diseases.

Another issue rodents can cause is large-scale structural damage. They gnaw on insulation and other parts of the construction, weakening the build from the inside out. They also tend to chew on electrical wiring, which puts your home at risk of catching fire. If you're looking for comprehensive rodent protection throughout the year, call Arrest A Pest Exterminators today. Our team brings you customized rodent control solutions you can depend on, guaranteed.
Request Your Free Quote Today
Complete the form below to schedule your free quote.