Protecting Goldsboro Outdoor Spaces From Harmful Mosquitoes & Other Pests
Goldsboro's climate makes it a haven for pests all year round. Certain pests, namely mosquitoes, are an almost impossible-to-avoid nuisance in the warmer months, while other invasive pests can strike almost any time of year. Whether it's your home or a park, playground, or other outdoor space, keeping it clean of harmful and annoying pests requires the help of a professional pest control provider.
If you are sick of dealing with mosquitoes and other pests on your property, you don't have to spend any more time staying inside to avoid them. Arrest-A-Pest Exterminators provides mosquito control and yard spraying services that can eliminate any current pest and mosquito pressures you might be facing while helping create a protective barrier around your property for the future.
Mosquito Control From Arrest-A-Pest Exterminators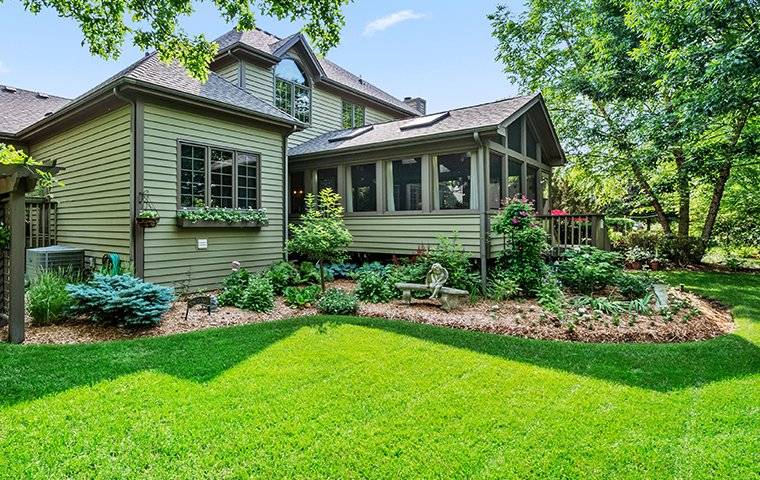 In North Carolina's temperate climate, mosquitoes are a nuisance for most of the year. They thrive in hot temperatures but can survive cooler weather too, which makes them a problem for anyone who wants to spend time outside.
Many homeowners in Goldsboro and the surrounding areas find themselves dealing with an overabundance of mosquitoes on their property. Not only is this annoying, but it can also be dangerous. Mosquitoes are the deadliest animal on the planet, and the mosquitoes in our area spread a number of illnesses through their bites.
How Arrest-A-Pest Treats Mosquitoes
Two things must be considered when treating a yard for mosquitoes: the adults, and the eggs and larvae. The adult mosquitoes that swarm around every time you step outside have to be dealt with to provide immediate relief. Then the eggs and larvae need to be eliminated to provide longer-lasting results.
To take care of the adult mosquitoes, we treat your yard with both a backpack mister and a power sprayer. The areas we treat include all areas where mosquitoes are likely to spend time during the day. These areas include bushes and shrubs, mulched areas, and other spots with conducive conditions.
We'll then use a larvicide to eliminate the eggs and larvae on your property. Mosquitoes need standing water for their eggs to hatch. We'll treat areas of standing water and moist areas with larvicide to help stop new mosquitoes from growing into adulthood.
We also recommend removing as many areas of standing water as possible from your property. Water often collects in a variety of places that you might not think about, such as upturned toys or clogged gutters. By eliminating these areas, you help reduce the number of spaces available for mosquitoes to breed.
In order to keep the mosquito populations low on your property all season long, we recommend getting a mosquito control treatment performed once a month.
Yard Spray From Arrest-A-Pest
If you run a business that makes use of its outdoor spaces, or if your home has a large yard, you are probably acquainted with some of the many pests that make their homes in the Goldsboro area. Pests can wreak havoc on yards and they can also make it miserable to spend time outdoors. That's why Arrest-A-Pest Exterminators offers our yard spray service.
Arrest-A-Pest Spray Treatment Process
Before we provide a treatment, we'll discuss with you what you've been seeing and what problems you've been having. We'll offer you a quote for our services based on the problem and the size of the property that requires treatment.
We'll use a liquid treatment that we'll apply to the entire area that needs the service. Although this is typically done as a one-time service, we can offer it more frequently if requested.
Who Can Benefit From Arrest-A-Pest Exterminators' Yard Spray Service?
In addition to homes, there are a number of commercial and public properties that benefit from yard spray service, including:
Playgrounds

Playing fields

Golf courses

Other outdoor green spaces
Who benefits from these services? Everyone! Fewer pests in public and fewer people being exposed to them mean you, your family, your customers, and anyone who uses any of these types of areas will benefit from our service.
Keeping people safe from pests that cause damage and disease is a priority at Arrest-A-Pest Exterminators. If you have outdoor space that is plagued by pests, let us take care of them for you with our yard spray service. To learn more about this service or to schedule an appointment, contact us today.
Pest Protection For Outdoor Spaces In Goldsboro, NC
Spending time on your own property should not be an unpleasant experience. If you're experiencing mosquito or pest presence in your yard or outdoor property, give Arrest-A-Pest a call today and schedule your free consultation.
Learn more about our home pest control and commercial pest control solutions.
Request Your Free Quote Today
Complete the form below to schedule your free quote.