Quality Pest Solutions For Mount Olive, NC Properties
Established in 1870, Mount Olive, NC, is built on strong values and hometown traditions. From a history of tobacco and rice to more recent production of strawberries and cucumbers, we are an agricultural capital in the Goldsboro metro area. Living and working in Mount Olive is a real blessing, but there are still dangers to consider. Pest activity poses a year-round problem for local property owners, exposing homes and businesses to the detriments of pest infestations.
If you want guaranteed protection from pests, there is no better solution than reaching out to the pros. Arrest-A-Pest Exterminators, Inc. is your local source for complete pest protection. We offer quality residential and commercial pest control, as well as military installations and industrial pest extermination. Whether you're looking for one-time services or ongoing, year-round pest protection, we've got your back. Reach out to us today to request your complimentary quote.
Residential Pest Control In Mount Olive, NC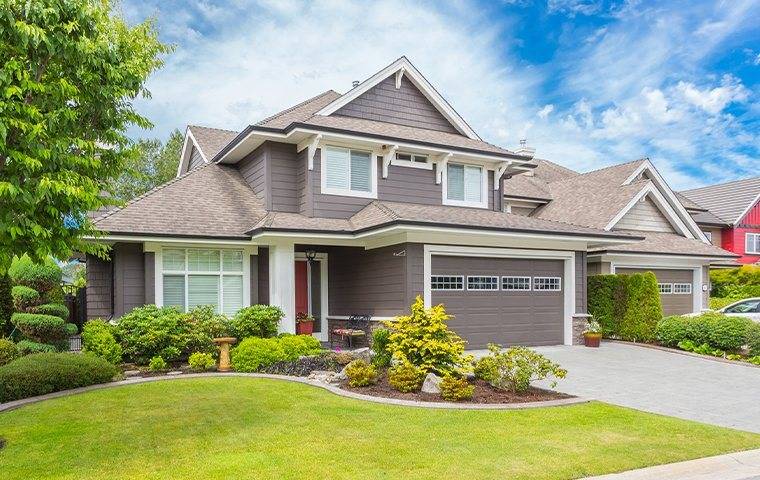 The team at Arrest-A-Pest Exterminators is proud to protect homes throughout Wayne and Duplin counties and the surrounding areas. Our residential pest solutions take an ecological and cost-effective approach to managing pests around your Mount Olive home. Some of our home treatments include:
Cockroach extermination

Silverfish detection and elimination

Flea treatments for carpets and backyards

Rodent control and prevention

Fire ant treatments and prevention

Was and hornet nest removal from house and yard

Bed bug exterminating

Termite control treatments
Whether you own a single-family home, a condo, an apartment, or a multi-family unit, we're ready to help. Our team specializes in liquid termite treatments, baited termite treatments, and expert bed bug extermination. We also offer a 10% military discount and a 20% discount for referring family and friends. Call today to discuss your residential pest control needs.
Commercial Pest Control In Mount Olive, NC
If you want to guard your Mount Olive business against the perils of pest infestations, you've come to the right place. Our commercial pest solutions give local business owners comprehensive pest coverage that they can trust. First, our team spends time on the premises to properly identify your needs. We locate all entry points and hiding spots and then develop a plan of action to tackle your infestation thoroughly and effectively.
We've serviced many different businesses, such as office buildings, food processing facilities, hotels, restaurants, schools, and hospitals. We specialize in pest control for restaurants and dining establishments, and our exterminators are AIB (American Institute of Baking) certified. From the initial treatment through each follow-up inspection of your facility, we're eager to bring you lasting results you can depend on. Get in touch with us today to discuss your business's pest control needs.
What Is The Best Mosquito Control Method For Yards In Mount Olive?
Mosquitoes are a year-round presence for Mount Olive homeowners, and they are more dangerous than many of us think. Mosquitoes are vector pests capable of transmitting a long list of illnesses into their hosts, and they're known for nesting and breeding throughout the yard, lawn, or garden. If you want to be proactive in your efforts to avoid mosquitoes, here are a few preventative tips to keep in mind:
Divert water away from the house by maintaining gutters and downspouts.

Eliminate sources of standing water such as birdbaths, toys, buckets, tires, etc.

Keep vegetation well-trimmed and keep the grass short to reduce harborage areas.
For guaranteed mosquito control services that you can depend on, the smartest thing to do is reach out to the pest professionals. The team at Arrest-A-Pest Exterminators has the expertise needed for the complete detection, elimination, and prevention of mosquito activity. Call us today to schedule an inspection, and we'll get started right away.
How To Get Rid Of Cockroaches In Mount Olive Homes
Cockroaches are extremely unsanitary pests and one of the last intruders you want to find in your Mount Olive home. When these unwelcome guests get into our homes, they cause widespread contamination and expose you and your loved ones to a long list of diseases.
Luckily, there are some things you can do to protect yourself. The best way to approach cockroach control is to be proactive in your prevention efforts. Here are some tips to help you rid your home of cockroach activity:
Apply weatherstripping around windows and doors.

Don't leave any food out, pet food included.

Fix leaky pipes, faucets, and downspouts.

Install dehumidifiers in moisture-rich areas.

Keep your property clean and free of clutter.

Reduce sources of humidity and excess moisture.

Store your food in sealed, airtight containers.

Sweep beneath the stove and fridge; keep your household appliances clean.

Take out the trash regularly and store it outside in a sealed bin.
These helpful tips are a great place to start in your cockroach control journey, but at the end of the day, the most reliable solution is to reach out to the pest experts. Call Arrest-A-Pest Exterminators for all of your cockroach control and prevention needs. We guarantee roach-free results you can rely on.
Request Your Free Quote Today
Complete the form below to schedule your free quote.