Quality Pest Solutions For Smithfield, NC Properties
Situated along the winding banks of the Neuse River, the midsized town of Smithfield, North Carolina is growing rapidly with each passing year. More than 10,000 people called this area home, which is a number projected to rise dramatically within the next few decades. Smithfield offers several recreational and occupational opportunities to residents, including an annual ham and yam festival, a historic downtown area, and proximity to the renowned North Carolina Research Triangle. Life in Smithfield, North Carolina is safe, comfortable, and often predictable. However, a rising level of pests in the area has threatened the town's homes, businesses, and various commercial properties. Certain creatures such as rodents and termites negatively impact physical structures, while parasitical animals such as ticks and mosquitoes spread serious illnesses and pathogens from person to person.
Allowing pests to build up a presence anywhere near your Smithfield property will be a mistake of the highest caliber. Fortunately, the team at Arrest A Pest Exterminators is here to help. Proud to be Smithfield's 911 pest control operator, our passion for pest suppression and defense has continued since our inception in 2009. Over a decade of service in our field has taught us that hard work, creativity, and professionalism can eliminate even the most challenging of infestations. Learn more about how Arrest A Pest Exterminators could best care for your home or commercial property. Operators are standing by to take your call at any time.
Home Pest Control In Smithfield, NC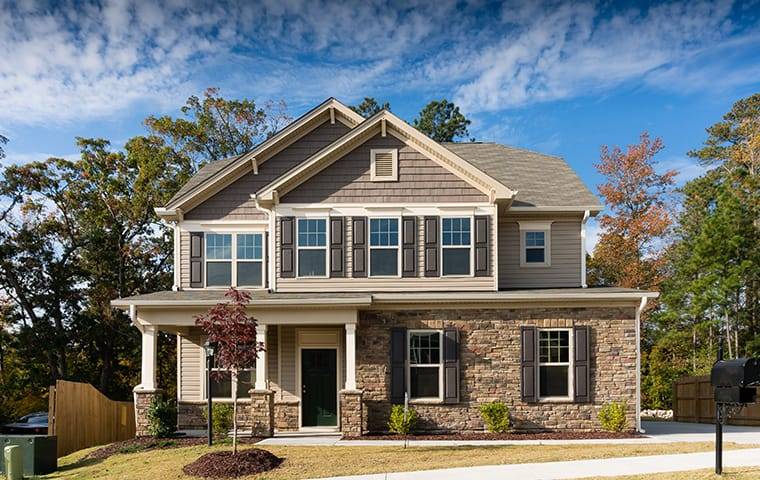 Pest control in the Smithfield, North Carolina area is a year-round ordeal. Warm summers, temperate winters, and a high level of annual rainfall contribute to a growing number of insects and wildlife species. The dedicated team at Arrest A Pest Exterminators believes that your home deserves only the best that pest control can offer. We treat every home as if it were our own, and develop a comprehensive control plan that is specifically blueprinted to your needs. We fight back against animals and insects of all kinds, including but not limited to:
Fleas and parasitic pests
Cockroaches (German and American)
Silverfish
Mice and rats
Ants
Bed bugs
Termites
Stinging insects (wasps, hornets, etc)
Protect the ones you love most with a home pest control plan that overcomes any obstacle. Contact Arrest A Pest Exterminators for a residential pest control plan immediately.
Commercial Pest Control In Smithfield, NC
Scientists predict that our levels of pests and unwanted vermin will rise significantly over the next 10 to 20 years. Not only will this have significant implications for homeowners, but it will significantly impact commercial properties as well. Businesses require complete safety and security to serve customers. An underlying infestation or pest presence can significantly reduce confidence in your business, destroying a reputation you have worked hard to achieve.

Arrest A Pest Exterminators offers a unique blend of treatment options and cultural controls for Smithfield, North Carolina business owners. We strive to make every treatment program uniquely customized to your needs, and harness the environmentally-conscious technique of integrated pest management. IPM focuses on generating solutions that protect your customers and employees without pulling punches against pests. We are proud to serve businesses in the following industries:
Offices and warehouses
Property management groups
Apartments and condominiums
Foodservice and restaurants
Childcare and daycare
Educational facilities
Healthcare organizations
Call, click, or visit with us today to receive a commercial pest control plan from Arrest A Pest Exterminators.
Backyard Mosquito Control Solutions For Smithfield, NC Properties
Mosquito control is difficult in almost every area, but for Smithfield, North Carolina property owners, treatment is far more involved. Large storms and stagnant pools of water contribute to growing numbers during the warm season, while mild winters allow eggs to survive without much damage to the population.

The best way to control mosquitoes around your Smithfield property is to keep them from establishing themselves in the first place. Follow the tips detailed below to keep your home safe from activity all year long by:
Removing all sources of standing water in the yard. Treat sources that cannot be removed with a larvicide.
Cutting, pruning, and trimming vegetation in the lawn, including the grass.
Investing in a seasonal mosquito control plan with Arrest A Pest Exterminators.
Call today to learn more about our helpful mosquito abatement program.
Do The Rodents In Smithfield Carry Diseases?
Both rats and mice are known as deadly disease carriers, some of which require medical treatment or hospitalization to care for correctly. In Smithfield, North Carolina, many homeowners are concerned about or are uncomfortable with the idea of rodents being near their properties.
Arrest A Pest Exterminators is always ready to help, backed by a decade of experience in the rodent control industry. Schedule a rodent inspection now for greater peace of mind.
Request Your Free Quote Today
Complete the form below to schedule your free quote.