About Arrest-A-Pest Exterminators Inc
Family-owned and -operated, Arrest A Pest Exterminators provides residential, commercial, military, and industrial pest control services. Serving Goldsboro, North Carolina and the surrounding areas since 2009, we have more than 20 years of experience in the pest management industry. As a small, locally owned business, we pride ourselves on doing what we say we'll do and providing our customers with exceptional service.
Why Choose Arrest-A-Pest Exterminators Inc?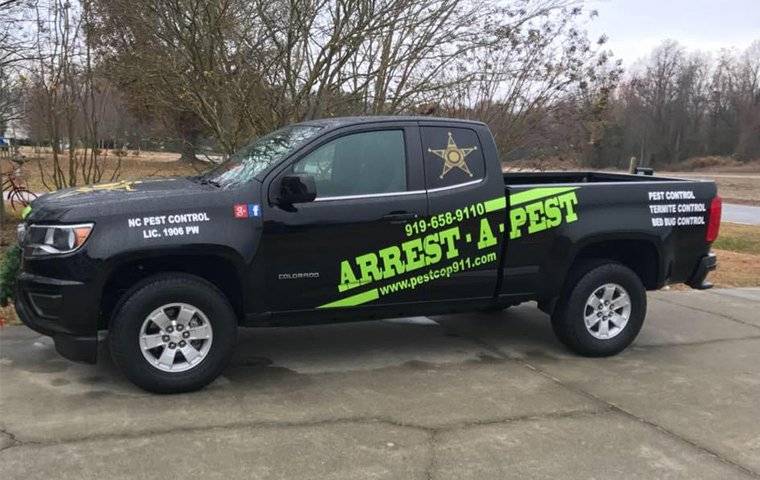 Arrest A Pest Exterminators is available for all of your pest control needs, no matter the size or scope. Why choose us?
We have more than two decades of experience solving pest problems.
We are locally owned and -operated, so we understand local pest pressures.
We are family-owned and -operated.
We treat each customer with care, respect, and the attention you deserve.
We are licensed and insured for structural pest control in North Carolina.
We have been in business since 2009.
We offer home pest control and commercial pest control services.
We provide comprehensive NC WDIRs (North Carolina Wood Destroying Insect Reports).
We offer a military discount.
We provide quality services done with integrity.
We give free estimates for our services.
We provide same-day service.
We offer a pest-free guarantee.
We are Mount Olive Chamber of Commerce members.
We are members of the North Carolina Pest Management Association.
We are National Pest Management Association members.
We are AIB certified.
Your Pest Control 911
With the experience you need and the customer service you expect, Arrest A Pest Exterminators provides pest control services to Goldsboro, Mount Olive, Clayton, and the surrounding areas. If your home or business experiences a pest infestation or if you want preventive services to avoid pest problems before they start, contact us right away. We are your pest control 911!
Request Your Free Quote Today
Complete the form below to schedule your free quote.