Bed Bug Control For Your Goldsboro Home Or Business
Bed bugs are one of the most feared pests that infest homes and businesses in the Goldsboro area. These pests are prolific all across the country and have gained a reputation due to their penchant for biting and the difficulty in getting rid of an infestation. Avoiding a bed bug infestation altogether is the ideal, but if you end up with one, you don't have to spend months trying to get rid of it. Arrest A Pest Exterminators offers the services you need to eliminate or prevent a bed bug infestation.
Our Bed Bug Control Offerings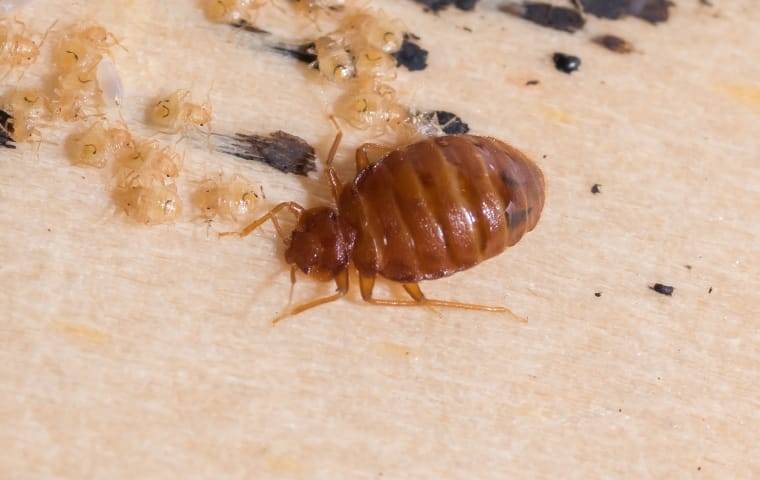 Inspection
Bed bugs require specialized treatments, but other pests are often mistaken for them, so it's important that we positively identify what type of insect is present in your home or business before we begin treatment. This enables us to provide the right treatment method for the most effective results. To do this, we'll inspect the areas where bed bugs are commonly found when they get into a building, focusing especially on sleeping areas.
Residential Treatment
We offer prep-free bed bug treatments. During our treatment, we'll dismantle bed frames and other furniture. We'll then treat these areas, as well as others, with a liquid application. All areas with evidence of bed bug activity will be treated.
Commercial Treatment
For hotels, apartment buildings, and other businesses that could be affected by bed bugs, we offer a commercial preventive bed bug treatment. Using a residual product, we apply a barrier to prevent bed bug infestations from occurring. We also inspect and place monitors in order to catch a bed bug infestation in its earliest stages.
Complete Bed Bug Protection In Goldsboro, NC
It's no secret that a bed bug infestation can keep you up at night. Knowing that tiny biting pests are living in your mattress is unsettling to say the least. If you suspect bed bugs have gotten into your house, or if you have a business that houses a large number of people, you need the bed bug control services of Arrest A Pest Exterminators. Contact us to schedule your bed bug inspection.
Learn more about our home pest control and commercial pest control solutions.
Request Your Free Quote Today
Complete the form below to schedule your free quote.