Providing Wood Destroying Insect Reports For North Carolina Properties
Termites are any home's worst nightmare. If you're thinking about buying or selling your home, that makes them your personal nightmare as well, sometimes one that you might not discover until years down the road.
A Wood Destroying Insect Report (WDIR) is a comprehensive report that determines the presence or absence of wood-destroying insects, as well as evidence of their activity, inside for-sale structures and properties. Many buyers are weary to buy enough to buy a new home as it is; a WDIR helps assure them that the home they're buying today won't have any nasty surprises tomorrow.
North Carolina Wood Destroying Insect Reports (NC WDIRs, Form No. WDIR 100) are required for nearly every residential structure that is bought and sold, making it essential for homebuyers, home sellers, realtors, lenders, and other interested parties.
Arrest-A-Pest is proud to provide comprehensive NC WDIRs to Wayne and Duplin County homes and properties. We are licensed by the North Carolina Department of Agriculture & Consumer Services, making us a qualified termite inspection provider. Whether you're buying, selling, financing, or refinancing, we can provide the NC WDIR that helps get you there.
Contact us today for a free consultation and pricing.
Wood Destroying Insect Report FAQs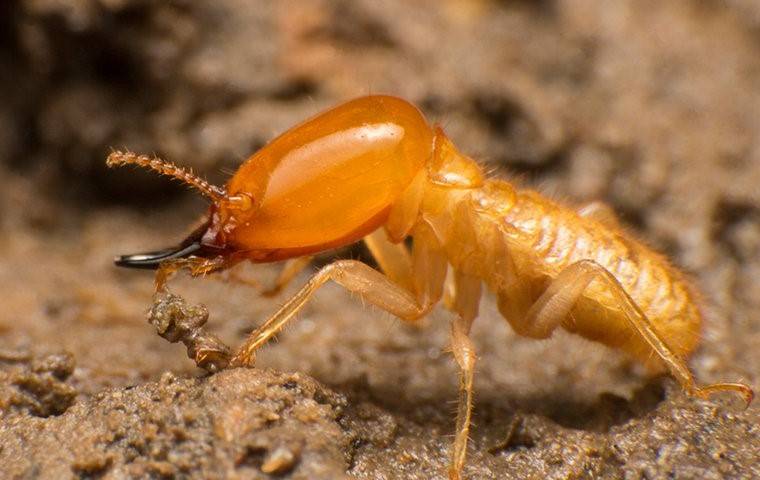 Q: What Are Wood Destroying Insect Reports?
A: Wood Destroying Insect Reports give prospective home buyers and sellers a complete overview of the property to inform them if wood destroying insects are or have been inside the structure or the surrounding property. A WDIR can only be issued for the act of sale or refinance of a home or property. A "clear" WDIR is not a warranty against the absence of termites or other wood destroying insects but it does indicate that there was no evidence found to indicate their presence.
Q: How Are Wood Destroying Insect Reports Performed?
A: During a WDIR, a professional inspector performs a visual examination of all accessible areas of a building or structure to determine the presence or absence of termites or other wood destroying organisms.
Q: Where Does A Wood Destroying Insect Report Inspect?
A: A WDIR inspects the interior and exterior of the home for signs of termite activity and damage. The inspection covers all accessible areas of a home, including permanently attached decks, porches, storage sheds, and so on. Outbuildings and detached structures are generally inspected upon request. The inspection also includes high-risk areas for wood destroying insects, such as the crawl space and areas where structural members adjacent to slab areas are in contact with masonry walls. In certain circumstances, an inspection of inaccessible areas may necessitate the removal of walls and to provide access, which may be charged for an additional fee.
Q: What Does A Wood Destroying Insect Report Include?
A: A WDIR of a property will include all visible evidence of wood destroying organisms as well as conducive conditions that could create avenues for wood destroying organism infestation in the future.
Q: What Are Examples Of Evidence Of Wood Destroying Insects?
A: Evidence of wood destroying insects covers a wide range of criteria of present and past activity of wood-destroying insects visible within, outside, or underneath a structure, typically including:
Damaged wood

Mud tubes on exterior walls

Blisters in wooden floors and walls

Paint that begins to chip on walls and ceilings

Wood that sounds hollow when knocked on

Wooden windows and doors that stick

Frass piles

Swarming termites

Discarded wings from termite mating flights

And more
Q: Why Are Wood Destroying Insect Reports So Important?
A: WDIRs help protect both the buyer and the seller during the home buying process. Termites are an insidious pest that can go undetected for months or years before the homeowner is made aware of their presence; by this time, catastrophic damage could have already occurred. WDIRs give new home buyers the reassurance that their new home won't have hidden problems later on.
Learn more about our home pest control and commercial pest control solutions.
Wood Destroying Insect Inspection Form